AI Utilize Panel for Radiologist
Thinklog Panel on SYNAPSE | FUJIFILM
OVERVIEW
Designed a UI for people and AI to collaborate to improve the workflow of radiologist. The panel allows access to the patient's entire medical history, and multiple AIs are displayed uniformly to prevent overlooking changes in condition and side lesions.
User's pain
A lot of doctors thought records (measurements, annotation, key images, etc..) are only available to see when open the specific study.(Not good accessibility to needed information.)
Additionally, only user know is own made records. The records others made are more difficult to notice or even find out.(Difficulties in understanding the presence or absence of information.)
At the result, to get the needed information, user should open bunch of studies and images. It takes much time and efforts. The worst thing is to re-produce records again.(Too much cost to get needed information.)
DESIGN GOALS
1. Seamless integration to the daily workflow
2. Empowerment by AI findings
3. Easy to glasp whole patient's clinical history
DESIGN PROCESS
Agile process with development team.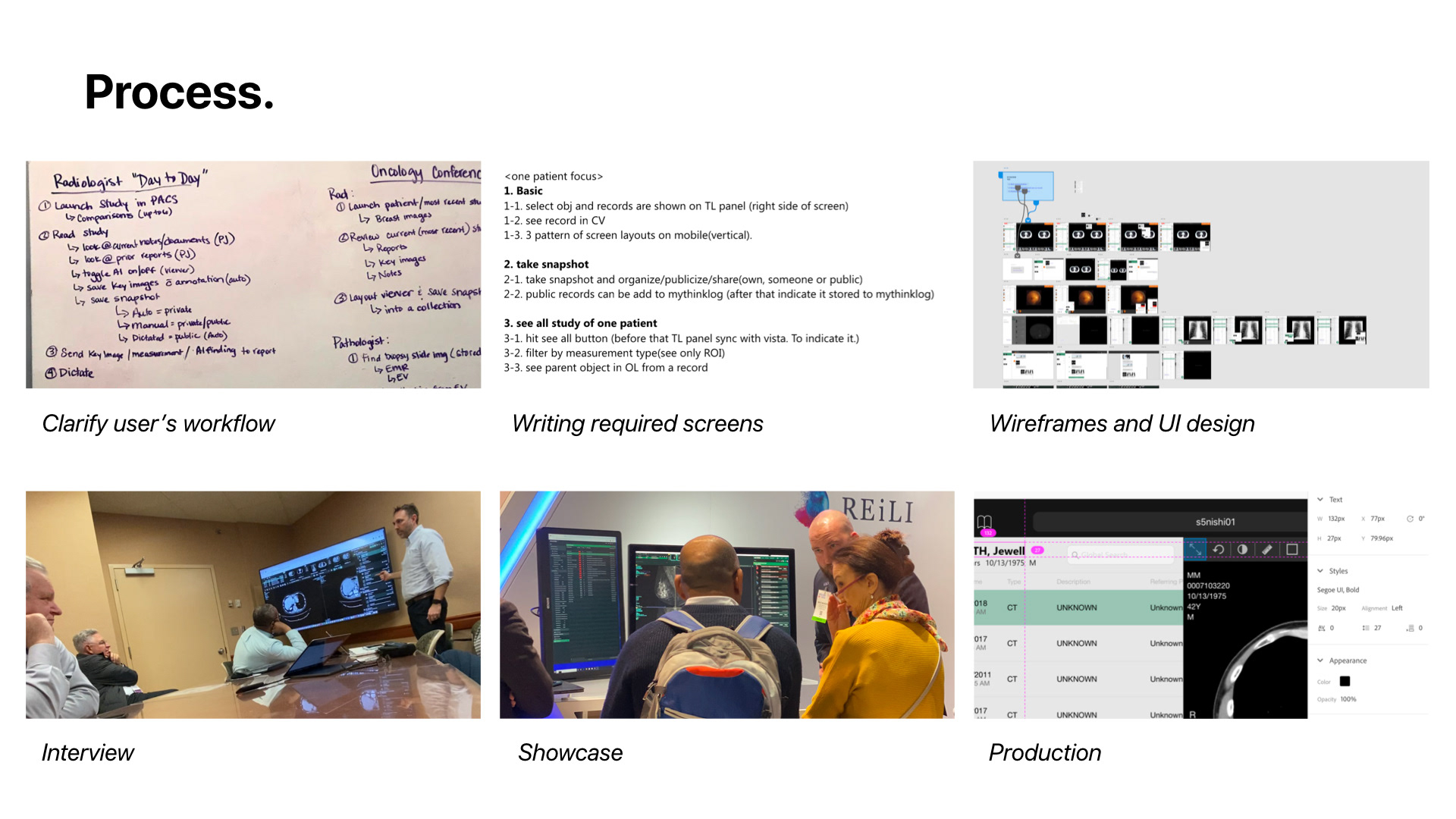 sketch
Drew quick mockup to find appropriate information structure and order for users.