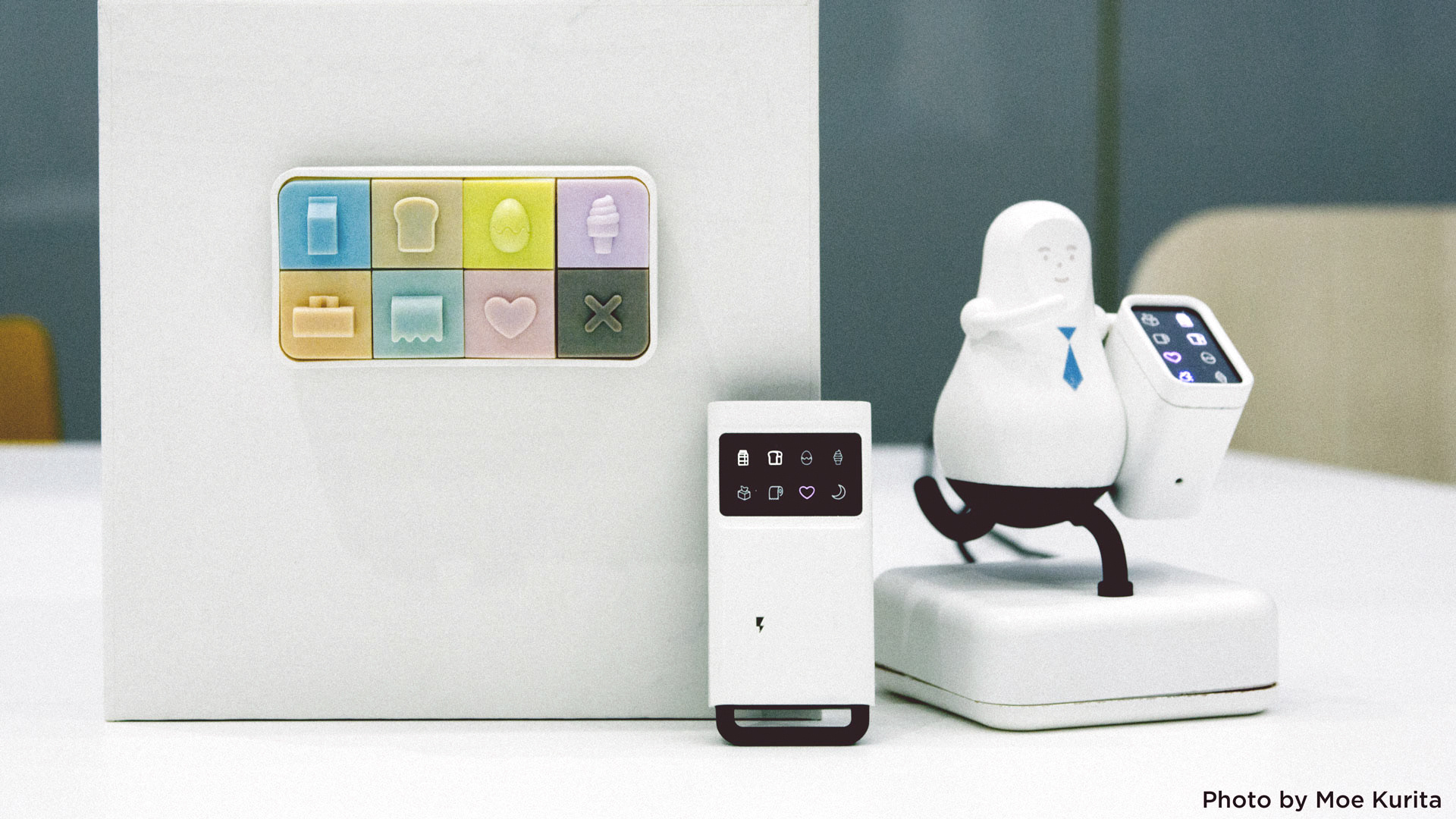 Proposed a "device for busy couples" in an idea contest using ROHM's devices (sensors and microcomputers). About 5 million of the approximately 30 million couples in Japan are said to be masked couples with no love or conversation. What causes a masked couple to become a masked couple is the accumulation of trivial things, such as forgetting to buy the milk you asked for on your way home from work. This device allows the wife to push a button and the husband to deliver the product on the same day without forgetting to buy it.
ROHM社のデバイス(センサやマイコン)を活用したアイデアコンテストで「忙しい夫婦のためのデバイス」を提案。日本に住む約3千万組の夫婦のうち約5百万組が、愛も会話もない仮面夫婦と言われています。仮面夫婦になってしまう原因は、会社帰りにお願いした牛乳の買い忘れなど、些細なことの積み重ねです。本デバイスは奥様がボタンを押すだけで、旦那様が買い忘れすることなく、その日のうちに商品をお届けできます。
When you press the Dunna Dash button attached to the kitchen, etc., the order is memorized on the main body of the Dunna Dash in the living room. When your husband approaches your house (within a radius of 300m), the dash key ring is communicated with your husband for the first time and the order is informed.
キッチンなどに貼り付けたダンナダッシュボタンを押すと、リビングのダンナダッシュ本体に注文が記憶されます。旦那様が家に近づいた(半径300m程度)ときに初めて旦那様の持つダッシュキーホルダーと通信が行われ、注文内容が伝えられます。
​​​​​​​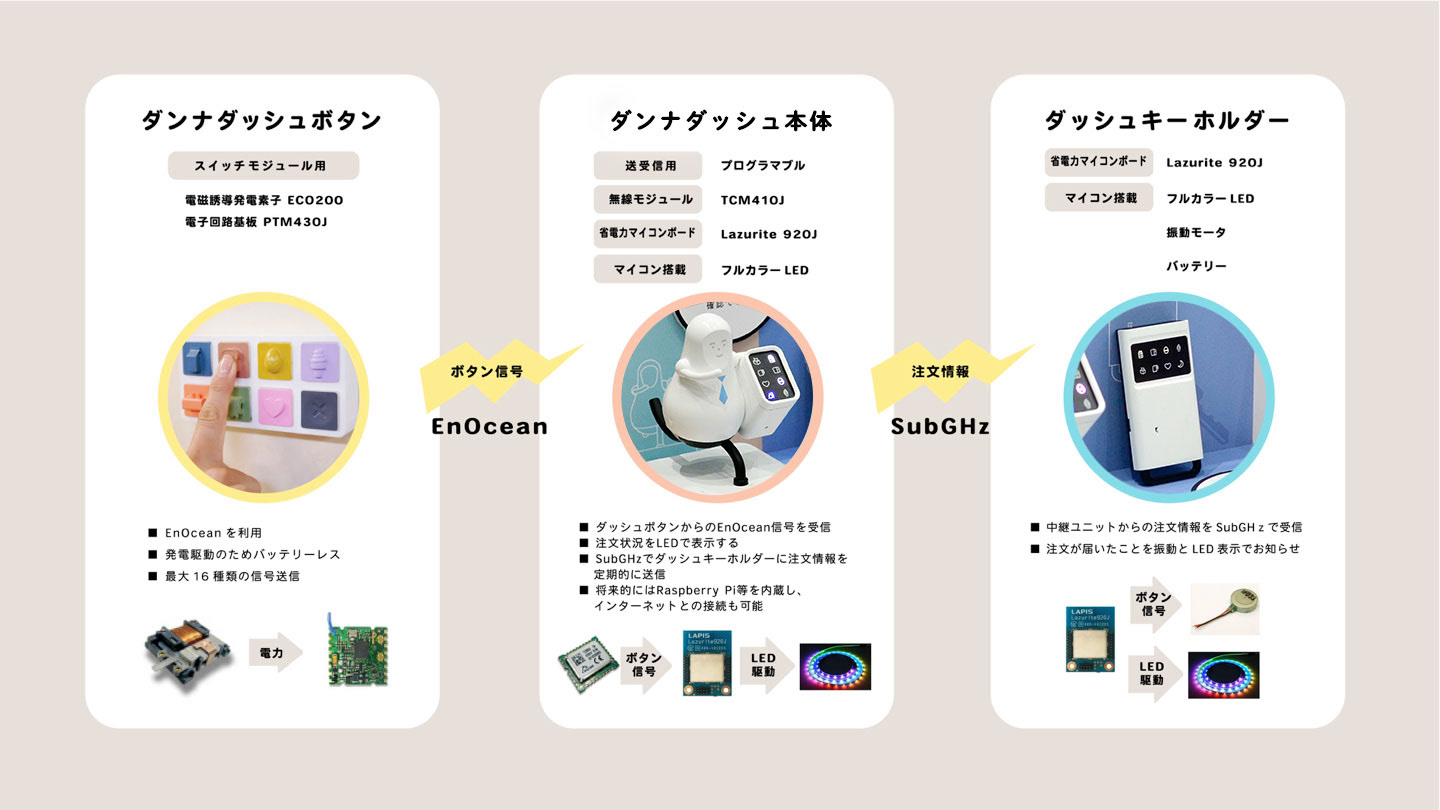 The wife's side (order button and husband's body) and the husband's side (receiver) each had their own concept. The two used by the daughter-in-law's side are expressed in color and shape as "loveliness that makes you want to bully" and "familiarity like a toy". The husband's side is a simple key ring to carry with him to the office every day. Although each one has a different look, we tried to keep the sense of a series that couples use together. 
奥様側(注文ボタン、ダンナ本体)と旦那様側(受信機)でそれぞれコンセプトをもたせた。嫁側が使用する2つは「いじめたくなるような愛らしさ」「玩具のような親しみやすさ」を色とカタチで表現。旦那側は、毎日会社まで持ち歩くためシンプルなキーホルダーに。それぞれ異なる表情を持ちながらも夫婦でつかうシリーズ感を大切にした。

​​​​​​​